Meet the Counselors at Thrive Boston
The therapists and life coaches at Thrive Boston Counseling provide expert, caring and compassionate services to their clients. In fact, clients report that one of the most helpful things about Thrive is the "strong relationship" they build with their therapist.
At Thrive Boston Counseling, we partner with you to heal past hurts, manage life's challenges and beat the odds, so that you will Thrive in life. We want you have a life you value and that you are excited to live.
Every professional working at Thrive Boston is fully licensed, has a minimum 5 years of clinical experience, holds a master's- or doctoral-level mental health degree and all Thrive Boston therapists participate in rigorous, continuing education.
At Thrive Boston Counseling, you can be sure you are receiving top-quality service. Learn More about our premium-level care.
Thriveworks is proud to offer two locations in Cambridge, Massachusetts
Click to see the clinicians at each location:
872 Massachusetts Ave. | 929 Massachusetts Ave.
---
872 Massachusetts Ave. Suite 2-2
---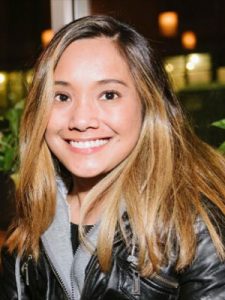 Alicia Ziegler, LICSW
Hello. I am a licensed independent clinical social worker in the Greater Boston area. I received my B.A. in Society and Health in 2008 from Simmons University. After graduating from undergrad, I worked in retail for two years while looking for opportunities to volunteer with different non-profit organizations in Boston. I was accepted into the Clinical Social Work program in Fall 2010. I graduated from Simmons University with my MSW in 2012. I am someone who is passionate in learning more about how the effects of trauma, institutionalized racism, violence, poverty, sexism, sex work, transphobia, and homophobia impact an individual's or group of individuals access to healthcare, mental health care, housing, employment, and other services. I have experience working with a variety of individuals experiencing challenges with unemployment, trauma, addiction, mental health, violence including intimate partner violence, gun violence, and gang violence. My approaches to individual therapy include, but are not limited to the following: Harm Reduction, Trauma-Informed, Solution Focused Therapy, and Cognitive Behavioral Therapy. I come from the belief that individuals do not exist in a vacuum; there are systems in place that act upon individuals and navigating these systems can be incredibly intimidating and challenging. My goal as a clinician is to be able to provide clients the space, tools, and peace they need to process difficult emotions and life transitions.
---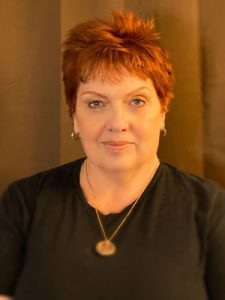 Catherine Lambert, LMHC
Mark Twain said "The two most important days of our lives are the day we are born and the day we find out why." My personal philosophy is similar in that I firmly believe all persons have purpose; just finding it and living it can be overwhelming .. but it is there.
I am a Licensed Mental Health Counselor for the state of Massachusetts, and I love my job! I began this journey in NYC where I received my undergraduate from Queens College in Psychology. My husband and I moved to New Hampshire and I received my M.Ed. from UNH in Educational Counseling. I continued with an MS from GCU in Substance Abuse Counseling and rounded off with my CAGS from Rivier University in Clinical Counseling.
My background is so diverse that I doubt there is a population, setting or disorder that I haven't successfully engaged in, though trauma and addiction are my specialties. The populations I most align with are children and adults/older adults; especially women. My therapeutic approach is a holistic, client-centered one including psychodynamic principles, CBT and DBT. For children, and sometimes adults, I enjoy the use of sandtray and traditional play therapies.
---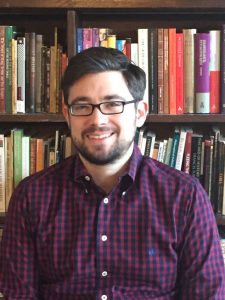 Dr. Tim Quinones, PhD
Licensed Psychologist #1​0​7​2​8 MA
Dr. Tim Quinones is a licensed Clinical Psychologist who specializes in the treatment of anxiety disorders, depression, addiction, trauma, and existential issues. He received a MA in Counseling Psychology from Boston College and a PhD in Clinical Psychology from Suffolk University. Dr. Tim takes an active person-centered approach to therapy and makes room for personal exploration, questioning, and collaborative problem solving.
Dr. Tim works well with college students, artists, musicians and individuals from diverse backgrounds. He is a musician himself and looks for ways to help individuals express themselves creatively, work smartly, and move closer to self-actualization. Dr. Tim has lived in the Boston area for the past 10 years and enjoys walking, museums, Yoga, and Tai Chi.
---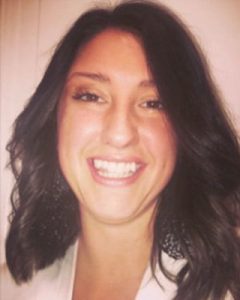 Jennifer Quell, LMHC
Therapy is often sought out in times of despair, grief, desolation and heartache. I have a client-centered approach that allows my clients to not feel alone and to help in moving past these terribly isolating feelings. I find it is very important to be present and 'in the moment' with my clients so that they don't need to face life's hardest challenges without someone by their side. I encourage my clients to be very transparent, and tell me exactly what they need from me, and I will do what it takes to get what they need or will find the person who can. Empathy is not only a value I possess, but is the framework for how I conduct therapy, knowing that my clients don't ask for these struggles, but still need to face them every day.
My specialties include diverse populations, involving but not limited to all different race, ages, religions, sexual orientations, beliefs, and those with varying disabilities. I have worked with individuals, couples, families, in team and in group settings facilitating group-styled therapy. I have also worked with those in crisis and have experience in numerous emergency related situations, which has expanded itself to include the capability to assess one's mental state and ability to detect unwanted symptoms. I am trained in Dialectical Behavioral Therapy (DBT) and Psychological First Aid (PFA). I also have experience counseling and providing support to those who face substance abuse, trauma, grief, emotional disturbance, self-esteem issues, relationship concerns, eating disorders, and even behaviors and symptoms that involve risk, including suicidal ideation. Professional development is imperative to me, as I understand that it directly affects the clients I see in a positive and goal-focused way. I am very concerned about what my client identifies as problem areas and goals and will work unwaveringly to help you first face these hardships, then to accomplish each of your goals that at one time felt unattainable.
---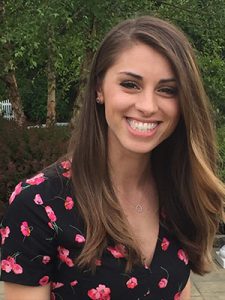 Juliet Pellicane, LMHC
Juliet is an independent Licensed Mental Health Counselor. She received her Masters of Arts in Clinical Mental Health Counseling and Dance/ Movement Therapy from Lesley University and her Bachelors of Science in Human Developmental and Family Studies from the University of Wisconsin-Madison. Juliet has worked with clients across the lifespan in various settings including assisted living, partial hospitalization programs, and within the community. She has extensive experience working with individuals experiencing depression, anxiety, trauma, crisis, and life transitions. She brings transparency, creativity, passion, and acceptance into the therapeutic space.
Juliet believes treatment begins with the therapeutic relationship by creating safety and support for clients to gain autonomy and a deeper sense of self. Her aim is to help clients effectively manage symptoms associated with depression, anxiety, trauma, grief, life transitions, relationship and other interpersonal issues. She utilizes Person-Centered care, Positive Psychology, Cognitive Behavioral Therapy, Dialectical Behavioral Therapy, the mind-body connection, humor, movement, and the expressive arts to help client's foster positive change and greater life satisfaction. Juliet uses a holistic approach while collaborating with the client to find what works best for them.
---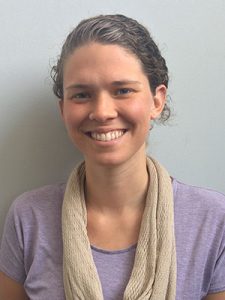 Lindsey Kimball, LMHC
Lindsey is a Licensed Mental Health Counselor in the state of Massachusetts, who came to the Greater Boston area after receiving her master's degree in Mental Health Counseling with a specialization in Art Therapy from Caldwell University in New Jersey.
Lindsey's goal as a counselor is to assist individuals in navigating challenges related to anxiety, depression, trauma, emotion management, and life transitions. Her clinical background includes working with individuals and families affected by incarceration, brain injuries and other physical limitations, and substance abuse. Lindsey embraces a strengths-based, person-centered, holistic approach to care, with the utilization of techniques such as Cognitive Behavioral Therapy (CBT), mindfulness, and art therapy.
The therapeutic alliance is enhanced by recognizing the uniqueness of each individual that comes through the Thriveworks doors; Lindsey is passionate about implementing a creative approach tailored to each client's needs and experiences that will make 'self-actualization' possible. She believes in the process of forming a safe space for healing based on a foundation of trust, collaboration, and positivity - where one can truly thrive!
---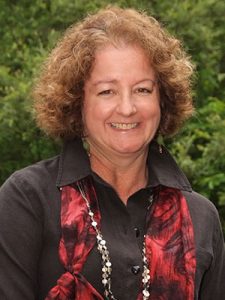 Maureen Roy, LMHC
Many people seek therapy to make improvements in their lives. My goal is to help you identify and conquer what you feel is holding you back. My therapeutic style is warm, empathetic and non-judgmental. My treatment approach is direct and collaborative from a holistic standpoint, which allows me to tailor each session to my clients' needs and help restore a sense of balance.
I specialize in individual and couples' therapy for problems related to depression, anxiety, stress, gambling, other forms of addictions, and relationship difficulties. I also believe in incorporating my clients' culture, beliefs, and values in order to help them feel more whole.
I believe that creating an authentic and genuine therapeutic relationship is imperative to behavioral change and therefore it is essential that the therapist and client are a good fit and work as a collaborative team.
I chose counseling because I believe in helping people. I'm here to listen, question, encourage, support and guide you and I look forward to working with you!
---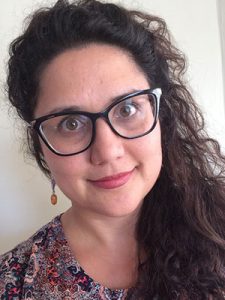 Shanta Cortez-Greig, LICSW
Everybody is so unique and special and I love helping individuals become the greatest versions of themselves. I wholeheartedly believe in the power of unconditional positive regard, and the necessity of diversity and of authentic self-expression. I would love to help you become the greatest version of YOU. I use an interdisciplinary and holistic approach in my work. Whatever you need, we can do! In my 8 yrs in the field, I've worked with ages 3 - 65 yrs old, in surviving trauma, addiction, depression and anxiety. Another particular strength of mine is relationships and couple's therapy. Let's chat. We are sailors on an ocean. We cannot change the tides, but we can master our ships!
---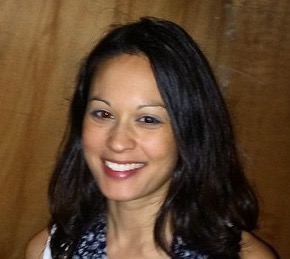 Alice Husted, NP
Nurse Practitioner #762059 MA
Alice Husted is a board certified Psychiatric-Mental Health Nurse Practitioner with a Masters Degree in Psychiatric Nursing from MGH Institute of Health Professions.
Alice has experience treating adults and adolescents 13 and older with an array of mental health issues. She has specialized experience working with patients who suffer from post-traumatic stress disorder, which has provided Alice expertise in treating disorders that are often a result of trauma, such as addictions, mood disorders, and eating disorders.
Alice has a special interest in integrating various forms of treatment including western traditional medicine, meditation, and mindfulness. Above all, she has a deep respect for those who are willing to seek treatment and looks forward to helping individuals take charge of their emotional health.
---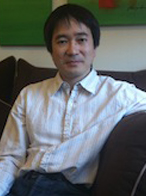 Dr. Sumio Shinohara, PsyD
Licensed Psychologist #8645 MA
Dr. Sumio Shinohara is a licensed clinical psychologist. He obtained a Doctor of Psychology in clinical psychology at the Massachusetts School of Professional Psychology in Boston. Dr. Sumio is fluent in both English and Japanese. He is a Japanese speaking psychologist that offers counseling and psychology in either, English or Japanese.
Dr. Sumio specializes in child, adolescent, and adult mental health; often working with couples and families. He has diverse experience from working at elementary schools, high schools, and community health centers in Boston.
---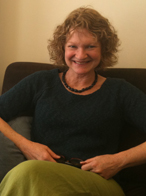 Deborah Brigandi, MA, LICSW
Licensed Independent Clinical Social Worker #114237 MA
Deborah Brigandi has received a Bachelor of Science from Simmons College in Nutrition, and a Masters Degree from Boston College.
Deborah works with adults who are coping with depression, anxiety, and major life transitions, as well as couples experiencing relationship challenges. Deborah also has additional training and experience helping clients with nutrition-related diseases and weight management issues.
---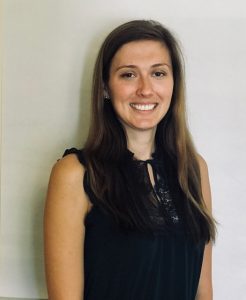 Lauren Tallett, LMHC
Licensed Mental Health Counselor #0000010434 MA
Lauren Tallett is an independent Licensed Mental Health Counselor in the state of Massachusetts. She has experience working one-on-one with a diverse population of adults, children, and families within several communities of the Boston Metro Area.
Lauren has extensive experience addressing the emotional challenges related to anxiety, depression and trauma. In addition, she has worked with children and adolescents to improve social functioning and coping mechanisms to build confidence and self esteem.
Her practice is a judgment free zone that provides the individual with a safe place to express feelings and concerns. Lauren prides herself in helping the individual self actualize in order to gain greater personal growth and professional success.
---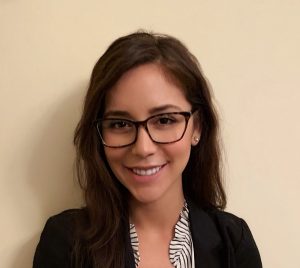 Nancy Villa, LMHC
Mental Health Counselor #10069
Nancy Villa Meyers is an independent Licensed Mental Health Counselor in the state of Massachusetts with a Master's degree in Counseling Psychology with a specialization in trauma studies from Lesley University.
Her aim is to help clients manage and reduce feelings associated with anxiety, depression, trauma, life transitions, and adjustment. She has worked with children, adolescents, and young adults in many settings. She has facilitated individual, family, community based and group therapies.
Nancy's approach is rooted in bringing awareness to the connections between the mind, body, and spirit using a number of different techniques tailored to each individual. The goal is to help individuals develop a deeper understanding of themselves at all levels, which can often lead to improved self-esteem and self-awareness. She strives to help clients learn practical skills to incorporate into their everyday lives to allow for an increase of awareness of their internal world. She may integrate a combination of therapeutic approaches such as psychoanalytic, psychodynamic, mindfulness, and cognitive behavioral therapies. These approaches are tailored to each individual so that one can begin to work towards developing his/her unique path to feeling fully engaged and alive in the present.
---
Gail Ranere Nunes, LMHC
Licensed Mental Health Counselor #9584 MA
Gail Ranere Nunes is a Licensed Mental Health Counselor who holds a MA in Counseling Psychology from Lesley University and an EdM in Education, Policy and Management from Harvard University. Her practice of nearly thirty years has included working with children and their families. She has also successfully worked with couples and adults dealing with a myriad of concerns and issues.
Gail's focus is primarily social emotional learning and includes methods of CBT (Cognitive Behavioral Therapy), mindfulness, and relaxation training as well as family systems work.
In addition, Gail has a great deal of experience dealing with trauma in both children and adults. She has a special interest in neuroscience and worked for a number of years in her undergraduate work in an Endocrinology lab where she learned the importance of the body mind connection. This understanding has supported her work with those folks dealing with any kind of anxiety and/or physical illness.
Gail also has done a great deal of grief work in her personal and professional lives. Finally, she continues to supervise graduate students from Boston College, Lesley University and Boston University. This continued work helps her to stay abreast of the newest and latest developments in the field
---
Tristan Leibu, LMHC
Licensed Mental Health Counselor #​1285986307 MA
Tristan Leibu is a licensed mental health counselor in the state of Massachusetts. Tristan believes that individuals are the captains of their own ship. It is his role as a counselor to act as a compass when they are feeling lost or unable to make decisions for themselves. His passion is to help individuals by having a collaborative process to address and alleviate their issues. When the effective services are completed, individuals will be able to have the tools at their disposable to understand and navigate their issues to help foster a healthier life.
Tristan has experience working with children, families, adults and the elderly. He specializes in, but is not limited to treating clients with addictions, depression, anxiety and trauma. He has an arrange of approaches to counseling, using elements of Psycho-dynamic, Humanistic, and Narrative Therapy, as well as CBT and the use of Mindfulness.
Tristan's education background includes a M.S. in Mental Health Counseling at LIU Post in Brookville, New York. He also has a B.A. in Psychology from Keene State College in Keene, New Hampshire.
---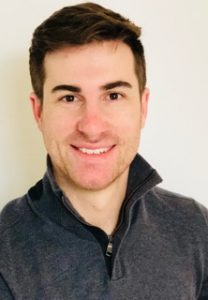 Leo J. Adle, LMHC
Licensed Mental Health Counselor #10586
NPI # 1336518091
Leo J. Adle is a licensed mental health clinician in the state of Massachusetts. He received his Master's in Counseling Psychology from William James College in 2015. Leo believes that counseling is about helping people achieve goals that they thought they couldn't before. His approach incorporates transparency and solution-focused techniques with light-hearted humor.
Leo has worked with individuals, couples, and families ranging between the ages of 14 to 49. Some of his primary focuses include, but are not limited to, depression, anxiety, stress management, disordered eating, LGBTTQQIAAP, substance use, and parenting skills. Leo uses an array of modalities to help clients overcome their unique challenges, specializing in CBT, mindfulness, and person-centered approaches.
Counseling isn't only about facing struggles and challenges, but it can also be about recognizing your strengths and realizing your accomplishments. It is his passion to serve as a guide through your experience.
---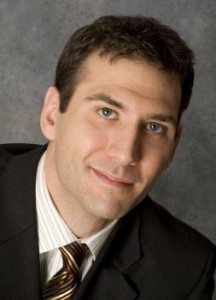 Dr. Anthony Centore, PhD, LPC
Licensed Professional Counselor #6934 MA
Dr. Anthony Centore, PhD, is the founder of Thriveworks, a counseling company with locations across the United States that's focused on premium clinical care and customer service. In addition, Dr. Centore is a private practice consultant for the American Counseling Association a monthly columnist for Counseling Today Magazine and has been quoted in publications including The Boston Globe, Chicago Tribune, Atlanta Journal Constitution, The Monitor, Newsday, Prevention and has been featured on ABC News Boston.
Dr. Centore is the author of "How to Thrive in Counseling Private Practice: The Insider's Guide to Starting and Growing a Counseling Therapy Business."
---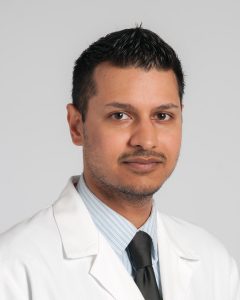 Dr. Shaheen E Lakhan
Dr. Shaheen E Lakhan is a physician, scientist, and educator, board-certified in neurology and pain medicine with clinical training from the Cleveland Clinic and Massachusetts General Hospital.
Formerly, Dr. Lakhan was on the medical staff of leading medical centers (City of Hope; Cambridge Health Alliance), founding neurology department chair and assistant dean of an emerging medical school (California University of Science and Medicine), chair of an active institutional review board (Arrowhead Regional Medical Center), and chief of pain management at a multi-hospital academic healthcare system (Virginia Tech Carilion).
In addition to exemplary clinical service, Dr. Lakhan has an extensive research, educational, and philanthropic portfolio. He has over 100 peer-reviewed journal publications, books, and book chapters; was appointed by California Gov. Brown and Virginia Gov. Northam to prestigious boards; and bestowed the Harvard Medical School Dean's Community Service Award for his founding of the Global Neuroscience Initiative Foundation. He was also awarded the President's Call to Service Award for Lifetime Achievement by George W. Bush and The U.S. Congressional Award Gold Medal. In 2017, he was recognized by his peers and inducted as Fellow of the American Academy of Neurology, the Academy's highest designation.
---
929 Massachusetts Ave. Suites 103 & M03
---
Alex Newman, LMHC
Alex Newman completed his Bachelor's degree in Psychology with minors in Sociology, Philosophy and Religious Studies from UMASS Amherst, he then went on to get his Master's Degree in Professional Mental Health Counseling from Lesley University and is now a Licensed Mental Health Counselor with seven years of counseling experience in community based services.
Alex's approach to therapy is eclectic, using a Humanistic approach with a blend of Cognitive Behavioral/ Dialectical Behavioral Therapies, Motivational Interviewing, Solution Focused, Reality Based, and Psycho-educational tools to help support his clients. Emphasizing a more integrative, dynamic, and holistic approach to mental health he explores with clients how the mind, spirit and body are interconnected. These approaches are tailored to each individual so that one can begin to work towards developing his/her unique path towards healing. Listening empathetically to personal truths, assessing and guiding individuals with the tools and skills to manage the issues throughout their lives and move them towards the goals they identify.
I have always been genuinely interested in the well being and uniqueness of everybody around me. I believe that anyone can gain knowledge through their experiences in a warm, supportive, therapeutic environment. When facing challenges and struggles, you do not need to feel alone; it can be very advantageous to have someone by your side who is nonjudgmental, understanding, and compassionate. Taking the opportunity to seek out help is an admirable attempt to try to live a more fulfilling life for yourself, and demonstrates a great deal of strength! I can help you to discover the useful tools in order to cope with life issues. Thus enabling you to move towards the kind of life you would like to create. I am willing to meet you where you are at in terms of readiness to change and to assist you in making the positive changes you would like to embody.
My theory is that when people are listened to and are free from judgement while exploring their inner meanings, find understanding, calm unwanted feelings, challenge faulty beliefs/irrational thoughts and replace unhelpful attitudes, people become free to experience empowering changes.
Alex serves adults, couples and groups in the following areas:
Self Esteem

Mood Disorders

Personality Disorders

Anxiety Disorders

Relational Problems

Physical, Sexual, Emotional Abuse

Anger and Stress Management

Obsessions and Compulsions

Addictive Behaviors and Substance Use Issues

LGBTQ Issues
---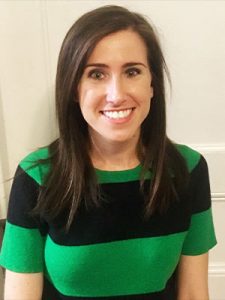 Arielle Klein, LMHC
I am an independent Licensed Mental Health Counselor in the state of Massachusetts with a Masters Degree in Counseling Psychology from Lesley University.
Through a collaborative counseling relationship, I work with clients to help navigate the life stressors, transitions, challenges, and relational issues that many of us face at various points in our life. I believe that counseling is beneficial and important for anyone who is looking to work through these in an objective setting where empathetic support, listening, and solution focused techniques are discovered in order to help foster positive change and growth.
I have experience in working with both the adolescent and adult population, specializing in those struggling with anxiety, depression, mood disorders, eating disorders, grief, chronic mental illness, and trauma. I utilize integrative techniques including mindfulness, CBT, humanistic, psychodynamic, and person centered approaches. I strongly believe in the mind body connection, and recognize that nurturing both the mental and physical parts of ourselves are equally as important in achieving and maintaining happiness and health.
---
Cassondra Macaione, LICSW
Cassondra Macaione received a Bachelor of Science in Psychology from Northeastern University and a Masters Degree in Social Work from Boston University with a specialization in group work and trauma. Cassondra is a firm believer that therapy is a great opportunity to implement and highlight incremental changes in a client's progress and focuses on the importance of looking at a client's strengths rather than focusing on deficits and current stressors that clients may be experiencing in their relationships, work/school, and home lives.
Cassondra is a licensed Clinical Social Worker who specializes in the treatment of anxiety disorders, depression, substance abuse, eating disorder, and trauma. Cassondra takes a client-centered approach to therapy and focuses on formulating specific goals and objectives and provides therapeutic counseling in accordance with such plans. Additionally, Cassondra utilizes a variety of psychological methods and techniques in the screening, assessment, and evaluation phases of treatment. Techniques include mindfulness, meditation, CBT, and DBT strategies to assist you in attaining your goals.
Cassondra works with adolescents and adults ranging from 16 to 65 – including families and couples – who are coping with major life transitions, relationship challenges, depression, and anxiety. Cassondra has worked with clients coping with complex trauma and assures her clients are equipped with exceptional tools to live a full and happy life.
Cassondra has lived in the Boston area for the past 10 years and enjoys cooking, music, and traveling.
---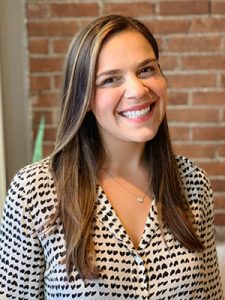 Jamie Albert, LICSW
Jamie is a licensed Clinical Social Worker. She received her MSW from Columbia University in New York. Jamie has clinical experience working with diverse populations in a variety of settings including schools and community mental health centers. Jamie specializes in child and family therapy. She also has extensive experience working with individuals and couples.
Her aim is to help empower individuals dealing with a wide range of social and emotional challenges including, depression, anxiety, parenting, sibling relationships, relationship issues, ADHD, family stressors, adjustments and transitions, interpersonal struggles and much more.
Jamie's therapeutic approach is to provide support and counseling to help clients effectively address personal life challenges. She combines traditional approaches, such as psychodynamic, mindfulness and cognitive behavioral therapy to offer a highly personalized approached tailored to each client. Jamie is committed to assisting each individual, couple or family build on their existing strengths. Her goal is to collaborate with clients through a process of self-reflection, self-discovery and positive change.
---
Lizandre L. Levarity, LMHC
Liz Levarity is a bilingual (English/Haitian-Creole) Licensed Mental Health Counselor who earned a Masters Degree in Mental Health Counseling from Cambridge College and Bachelors from Northeastern University. She brings transparency, passion, and collaboration to the counseling process in order to provide genuine care to individuals, families, and groups.
With over 10 years of experience, Liz has worked in several behavioral health agencies assisting a diverse set of individuals in stabilizing their lives and minds while they navigate through life's obstacles. Liz specializes in helping individuals with a variety of issues, which include but are not limited to trauma, anxiety, depression, addiction, and relationship conflicts. Though she incorporates traditional clinical modalities, Liz believes in an eclectic and holistic approach that is tailor made for each participant.
During her free time, Liz enjoys spending time with family, singing 90's pop music, watching crime shows, making home-made organic body butter, and international travel.
---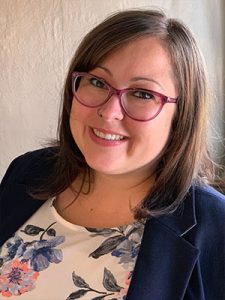 Melissa Bryant, LICSW
I am a Licensed Clinical Social Worker and I received my Masters in Social Work from Boston College, specializing in Older Adults & Families in 2015.
I am a strong advocate for social justice issues and have a commitment to working with marginalized communities, specifically LGBTQ+ and Aging. I have experience working with adults and older adults in the LGBTQ+ community helping them with life transitions, losses, grief, and trauma. I also have experience working with caregivers and families.
As a therapist I firmly believe in the power of being heard and having your experience validated and how that can transform your life and empower an individual during the therapeutic process. My goal as a therapist is to help you heal and collaboratively work through any issues that are coming up for you. I utilize various wellness modalities in my therapeutic practice such as meditation, mindfulness, mindful self compassion. I have experience working with people who are struggling with mood disorders, anxiety, PTSD, dementia and personality disorders.
---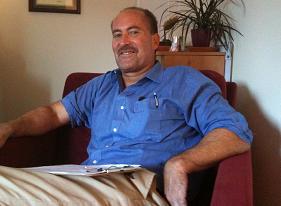 Russell Wolf, LMHC
Licensed Mental Health Counselor #1497 MA
Russell Wolf is an artist and athlete at heart. Russell recieved a Bachelors in Psychology from Yale College, and a Masters of Education from Harvard Graduate School of Education (focusing on group, community, and organizational consultation).
While Russell helps a variety of clients, he has particular interest in helping couples in conflict, guiding clients through life and career issues, helping clients with depression and anxiety, counseling children, providing family therapy, running therapy groups, and consulting with organizations around team building.
---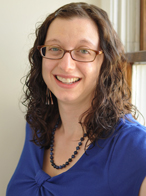 Dr. Lynn Chosiad, PsyD
Licensed Psychologist #9193 MA
Dr. Lynn Chosiad is a licensed psychologist in the Commonwealth of Massachusetts. She received her doctorate in Clinical Psychology from the California School of Professional Psychology. Dr. Chosiad has had varied clinical experiences working with diverse populations in many different settings.
In addition to working with clients who struggle with disordered eating and other weight and body image disturbances, Dr. Chosiad has extensive experience treating anxiety, depression and other mood disorders, relational issues, grief/loss, trauma, and family, career, and educational issues.
---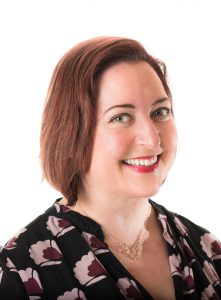 Pardis Parsa, LMHC
Licensed Mental Health Counselor #9560 (MA)
We each hold within us the resilience and knowledge we need to create the life we want to live. As a therapist and expressive therapist I serve the role of companion and guide to help you to tap into that knowledge. I believe in creating a safe, collaborative, and creative space where we can explore the many complexities life offers. My background in expressive therapy and improvisation brings with it the opportunity to explore new roles, try new ways of approaching issues, and to have increased flexibility in life.
I received my Masters in Mental Health Counseling with a specialization in Drama Therapy from Lesley University and I am a licensed mental health counselor in the state of Massachusetts. I have an extensive background in working with clients who experience depression, anxiety, dual diagnosis, and trauma. My background is in working with individuals who have experienced recent crises and need help finding new approaches to process challenges that have presented themselves and listen for patterns and behaviors that might be keeping them from moving forward. I have worked with a diverse array of individuals across the lifespan from age 6 to 76, and have much experience in group, individual, and community therapy settings. I also have experience working with the LGBTIA community. I use expressive therapy modalities when appropriate in order to allow for new modes of communication and exploration. I incorporate evidenced based practices such as CBT and DBT models to influence my work.
---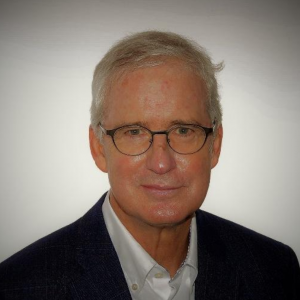 Dr. Kevin Grimes, PhD
Licensed Psychologist #1033153648 MA
Dr. Kevin Grimes is here to help you engage in self-discovery and he would support your efforts to promote opportunities for successful, healthy living. Many of our positive choices toward health in life - including some life-saving choices - come not out of a formidable battle, in which our health-promoting desire and motivation "win" over poor life choices, but in making positive life choices. Often, small steps with relatively little effort make the difference. Repeated, these become habits.
His background includes training in several modalities. He brings together what he has learned through deep education and training in psychoanalytic psychotherapy, Gestalt therapy, and cognitive development-informed therapy. Listener, Person-centered and Mindful are also words that tag what he does.
In addition to providing psychotherapy, he investigate ethics in Big neuroscience and ICT projects studying brain and behavior. He has lectured on psychology and neuroscience in American and Swedish universities, and welcome the opportunity to work with international clients.
Dr. Kevin's practice is open to new clients as he is returning from a decade of working in Europe. Locally, he trained in clinical psychology and was on the staff for many years at McLean Hospital/Harvard Medical School, in clinical-developmental psychology at the Clinical-Developmental Institute in Belmont, and in forensic mental health at Mass General Hospital Center for Law and Psychiatry. Also, he had operated a mental health group practice in Middlesex County.
Dr. Kevin has given talks at the National Ethics Councils (NEC) Forum, the European Group on Ethics in Science and New Technologies, the National Italian Bioethics Committee (NBC), the European Network of Research Ethics Committees, and the European Commission (for review of an FET project).
---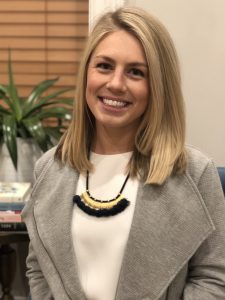 Jenna Halloran, LICSW
I am Licensed Independent Clinical Social Worker in the state of Massachusetts. I received my MSW from Simmons College in 2016. I have experience working in both inpatient and outpatient settings with a diverse population of people, including young adults and adults with serious mental illness, mood disorders, substance abuse, and trauma backgrounds. I help people work through crises (including sexual abuse and trauma, loss, suicide attempts, development of a mental illness) by helping people find their voice to recreate healthy, adaptive ways to live. I am skilled at tailoring therapy to meet the unique needs of each person I meet by drawing on their strengths and enhancing their skills for personal growth and empowerment.
I specialize in helping people navigate interpersonal and family relationships, life transitions, and mental health challenges. My approach to therapy is integrative, incorporating CBT, solution-focused, and mindfulness based interventions. I work to understand clients within their cultural contexts, including gender, race and sexuality. I am a passionate believer that a healthy mind-body connection can guide people towards living happy, fulfilling lives.
---
Connect with a Cambridge Counselor today at 617-395-5806, to set up your first session and start the process to change.