Meet the Counselors at Thrive Boston
The therapists and life coaches at Thrive Boston Counseling provide expert, caring and compassionate services to their clients. In fact, clients report that one of the most helpful things about Thrive is the "strong relationship" they build with their therapist.
At Thrive Boston Counseling, we partner with you to heal past hurts, manage life's challenges and beat the odds, so that you will Thrive in life. We want you have a life you value and that you are excited to live.
Every professional working at Thrive Boston is fully licensed, has a minimum 5 years of clinical experience, holds a master's- or doctoral-level mental health degree and all Thrive Boston therapists participate in rigorous, continuing education.
At Thrive Boston Counseling, you can be sure you are receiving top-quality service. Learn More about our premium-level care.
Thriveworks is proud to offer two locations in Cambridge, Massachusetts
Click to see the clinicians at each location:
872 Massachusetts Ave. | 929 Massachusetts Ave.
---
872 Massachusetts Ave. Suite 2-2
Alice Husted, NP
Alice Husted is a board certified Psychiatric-Mental Health Nurse Practitioner with a Masters Degree in Psychiatric Nursing from MGH Institute of Health Professions.
Alice has experience treating adults and adolescents 13 and older with an array of mental health issues. She has specialized experience working with patients who suffer from post-traumatic stress disorder, which has provided Alice expertise in treating disorders that are often a result of trauma, such as addictions, mood disorders, and eating disorders.
Alice has a special interest in integrating various forms of treatment including western traditional medicine, meditation, and mindfulness. Above all, she has a deep respect for those who are willing to seek treatment and looks forward to helping individuals take charge of their emotional health.
---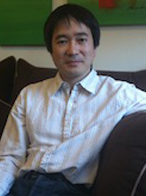 Dr. Sumio Shinohara, LP
Licensed Psychologist #8645 MA
Sumio Shinohara is a licensed clinical psychologist. Sumio obtained a Doctor of Psychology in clinical psychology at the Massachusetts School of Professional Psychology in Boston. Sumio is fluent in both English and Japanese. He is a Japanese speaking psychologist that offers counseling and psychology in either, English or Japanese.
Sumio specializes in child, adolescent, and adult mental health; often working with couples and families. Sumio has diverse experience from working at elementary schools, high schools, and community health centers in Boston.
---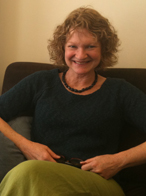 Deborah Brigandi, MA, LICSW
Masters of Social Work, LICSW #114237 MA
Deborah Brigandi has received a Bachelor of Science from Simmons College in Nutrition, and a Masters Degree from Boston College.
Deborah works with adults who are coping with depression, anxiety, and major life transitions, as well as couples experiencing relationship challenges. Deborah also has additional training and experience helping clients with nutrition-related diseases and weight management issues.
---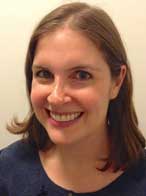 Julia Gefter, PhD
Licensed Psychologist #9808 MA
Julia Gefter is a licensed psychologist in the Commonwealth of Massachusetts, and considers Boston her home. She received her BA in psychology from Boston University, and a PhD in clinical psychology from Suffolk University. Julia views therapy as an active and collaborative process of working towards therapeutic goals.
She genuinely cares about her clients' concerns and goals, and works to help them gain not only relief, but also the ability to live as fully and happily as they wish. Her style is warm, empathic, and practical, and she uses humor when appropriate.Julia has six years of experience working with adolescents, adults, and couples with complicated backgrounds and situations.
---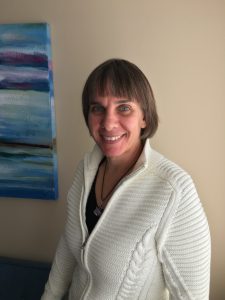 Margaret Fasolo, LICSW
Margaret Fasolo is a Licensed Independent Clinical Social Worker. She has her masters' degree in Clinical Social Work from New York University. She is a licensed clinical social worker in both Massachusetts and New York.
Margaret provides therapy addressing numerous issues including: Depression, anxiety, trauma, grief and loss, addiction and dual-diagnoses. She provides individual, couples and group therapy. Margaret has long-term experience in the LGBTQ community.
Margaret works from a strength-based, positive, and affirming perspective. She has an open, non-judgmental and comfortable approach to therapy.
'We will work together in an atmosphere of safety and trust to explore, understand and change your life.'
---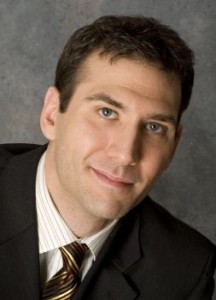 Dr. Anthony Centore, LPC
Licensed Professional Counselor #6934 MA
Anthony Centore, Ph.D., is the founder of Thriveworks, a counseling company with locations across the United States that's focused on premium clinical care and customer service. In addition, Dr. Centore is a private practice consultant for the American Counseling Association a monthly columnist for Counseling Today Magazine and has been quoted in publications including The Boston Globe, Chicago Tribune, Atlanta Journal Constitution, The Monitor, Newsday, Prevention and has been featured on ABC News Boston.
Dr. Centore is the author of "How to Thrive in Counseling Private Practice: The Insider's Guide to Starting and Growing a Counseling Therapy Business."
---
929 Massachusetts Ave. Suite 103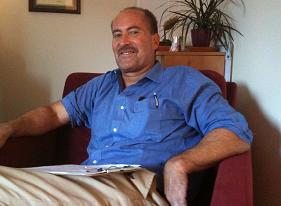 Russell Wolf, LMHC
Licensed Mental Health Counselor #1497 MA
Russell Wolf is an artist and athlete at heart. Russell recieved a Bachelors in Psychology from Yale College, and a Masters of Education from Harvard Graduate School of Education (focusing on group, community, and organizational consultation).
While Russell helps a variety of clients, he has particular interest in helping couples in conflict, guiding clients through life and career issues, helping clients with depression and anxiety, counseling children, providing family therapy, running therapy groups, and consulting with organizations around team building.
---
Dr. Lynn Chosiad, LP
Licensed Psychologist #9193 MA
Lynn Chosiad is a licensed psychologist in the Commonwealth of Massachusetts. She received her doctorate in Clinical Psychology from the California School of Professional Psychology. Dr. Chosiad has had varied clinical experiences working with diverse populations in many different settings.
In addition to working with clients who struggle with disordered eating and other weight and body image disturbances, Dr. Chosiad has extensive experience treating anxiety, depression and other mood disorders, relational issues, grief/loss, trauma, and family, career, and educational issues.
---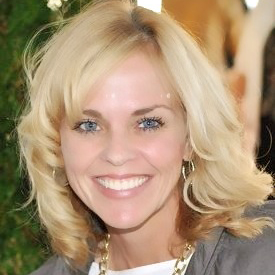 Kathleen Liakos, LICSW
Kathleen Liakos earned a bachelor's degree in social rehabilitation from Assumption College and a master's in social work from Salem State College.
With more than twenty years in the helping field, Kathleen has developed a niche for working with adults and adolescents who struggle with mental illness and substance abuse.
Her experience includes school-based mental health, substance abuse, adult, family, relationships and autism spectrum disorders. For the last 14 years, she has served as a school clinician, dealing with a variety of issues with adolescents, including, PTSD, developmental delays and anxiety. Her ideal client is a motivated, insightful person willing to look at issues and problems from different views.
With her more than two decades of experience working with people who have chemical dependencies and alcoholism, she has gained extensive knowledge for and familiarity with treating mental illness — especially anxiety and depression.
Kathleen believes everyone can change and everyone deserves to feel better."
---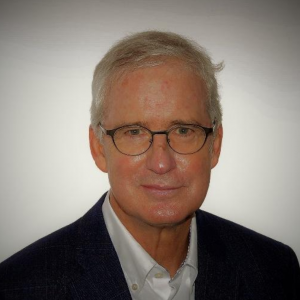 Kevin Grimes, Ph.D.
Kevin Grimes is here to help you engage in self-discovery and he would support your efforts to promote opportunities for successful, healthy living. Many of our positive choices toward health in life - including some life-saving choices - come not out of a formidable battle, in which our health-promoting desire and motivation "win" over poor life choices, but in making positive life choices. Often, small steps with relatively little effort make the difference. Repeated, these become habits.
His background includes training in several modalities. He brings together what he has learned through deep education and training in psychoanalytic psychotherapy, Gestalt therapy, and cognitive development-informed therapy. Listener, Person-centered and Mindful are also words that tag what he does.
In addition to providing psychotherapy, he investigate ethics in Big neuroscience and ICT projects studying brain and behavior. He has lectured on psychology and neuroscience in American and Swedish universities, and welcome the opportunity to work with international clients.
Kevin's practice is open to new clients as he is returning from a decade of working in Europe. Locally, he trained in clinical psychology and was on the staff for many years at McLean Hospital/Harvard Medical School, in clinical-developmental psychology at the Clinical-Developmental Institute in Belmont, and in forensic mental health at Mass General Hospital Center for Law and Psychiatry. Also, he had operated a mental health group practice in Middlesex County.
Kevin has given talks at the National Ethics Councils (NEC) Forum, the European Group on Ethics in Science and New Technologies, the National Italian Bioethics Committee (NBC), the European Network of Research Ethics Committees, and the European Commission (for review of an FET project).
---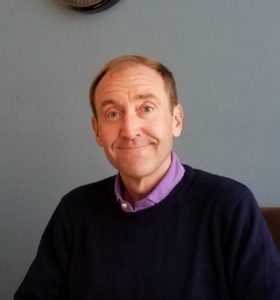 Matthew Eidukinas, L.I.C.S.W., A.C.S.W.
Masters in Social Work #113378 (Massachusetts)
Matthew Eidukinas is a Licensed Independent Clinical Social Worker in Cambridge, Ma.
He received his Bachelor's Degree in Social Work from Wheelock College in 1998 and his
Masters from Simmons College Graduate School of Social Work in 2000.
As a Clinical Social Worker/Psychotherapist Matthew has worked with many different populations with various issues including substance abuse/addiction, mental health disorders (i.e., anxiety, depression, trauma, self-esteem, stress related disorders), hospice/grief/loss counseling, career/student counseling, elder issues and veteran's services.
Matthew is also involved with the American Red Cross as a mental health first responder providing mental health services to individuals, families, and A.R.C. staff impacted by natural disasters locally and around the U.S. He is also a member of the Academy of Certified Social Workers and the National Association of Social Workers (N.A.S.W.) and is involved with their Senior Mentor Program teaching and supervising social work students and other clinicians towards advanced licensure.
Matthew brings personal experience, C.B.T., mindfulness, 12 step philosophies and various other treatment modalities to assist clients with making long lasting changes. He brings passion, commitment, and a strong desire to help others see the positives in their lives and to improve their overall emotional well-being.
In his private time Matthew enjoys playing the flute (rock, blues and jazz), developing his spirituality, vinyasa power yoga, walking, meditation, the art of growing Bonsai, and getting together with friends.
---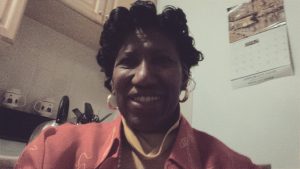 Dyanne London, PhD
Dr Dyanne P. London is a licensed psychologist in the state of Mass, trained as a child psychologist but now focusing on older adolescents and adults.
Her education: New York University where her major was Psychology, with minors in English, Music and Spanish, after a brief stint at Pre-med; Masters degrees from Columbia University and Pennsylvania State University. She graduated from Boston University with a Ph.D. in Clinical Psychology with a concentration in Child Clinical and Community.
She was recently an adjunct professor for 15 years at Lesley University's graduate school in the Counseling Psychology program.
Her clinical experiences include working with clients experiencing depression, bipolar disorder, anxiety, PTSD, issues related to drug and alcohol abuse, trauma, racism, oppression, immigration and homelessness. She embraces cultural differences and her pre-doctoral internship was at the Center for Multicultural Training in Psychology (CMTP) program based at Boston Medical Center. She has worked at inpatient psychiatric hospitals, community health centers, schools, detoxes, outpatient mental health and substance abuse clinics, shelters and worked with clients who have self- identified as LGBTQ as well as having done mental health evaluations to assess readiness for sex change operations.
Dr London believes in focusing on a person's strengths and not just looking at pathology. Her therapy includes acknowledging a person's cultural and ethnic background and how that might be impacting their mental health. She is individually focused, client centered and has skills in cognitive behavioral and motivational interviewing techniques.
She looks at a person holistically looking at their strengths and does not shy at referring persons to complementary health resources to use in addition to the mental health counseling. She encourages clients to try acupuncture, massage therapy, reiki, etc.
In her personal life, she tries to keep balanced by doing and participating in different activities. Dr London was a co-owner of SISTAHS' Afrocentric bookstore in Roxbury and a video producer and on the Board of Cambridge Community Television (CCTV). She is a strong advocate of social justice issues and currently on the board of directors of the Encampment for Citizenship, a national youth social justice leadership program, and a member of a grassroots organization supporting immigrants, Safe Medford.
She enjoys meeting new people and her hobbies include theater, music and billiards at Jillian's in the Fenway.
---
Connect with a Cambridge Counselor today at 617-395-5806, to set up your first session and start the process to change.